Congratulations to VCU—Ranked #1 in Graphic Design by U.S. News & World Report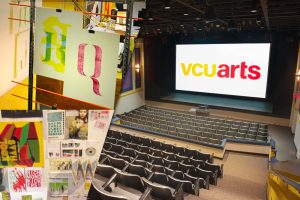 We're proud to announce that one of our parter's alma mater's, Virginia Commonwealth University (VCU), has ranked #1 in Graphic Design within all U.S. public universities, by U.S. News & World Report. They also ranked #1 overall in the Arts. We are glad to see that they continue to strive for excellence.
Kristina Meyer, VCU alum, states, "VCU encouraged students to look at problems in new ways and innovate solutions where answers seemed impossible. I remember specifically professors like Rob Carter, Phil Meggs* and Akira Ouchi. They were tough, yet inspiring. I still notice curves that aren't made properly and horrible kerning pairs, as a result of Typography class with Mr. Ouchi. Phil Meggs was passionate about design history. He somehow managed to keep us awake, even in a dark theatre while reviewing slides from decades of graphic design history. This strong academic foundation has paved the way for my successful career in graphic design. They enhanced my passion for elevating design, no matter what the project is."
We are happy that VCU ranked #1 in Graphic Design and the Arts. We hope they continue to excel in the future.
---
*Philip Baxter Meggs was an American graphic designer, professor, historian and author of books on graphic design. His book History of Graphic Design is a definitive, standard read for the study of graphic design. He has been called the most important historian of design since Nikolaus Pevsner. —Wikipedia
---
back to all news