New Scoliosis Book Designed by Orangeflux Hits Amazon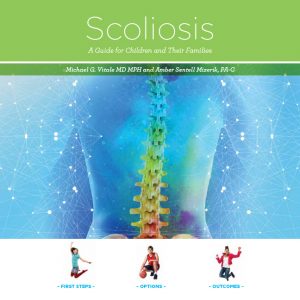 We're excited to announce that our new book design, Scoliosis: A Guide for Children and Their Families, is done and now available at Amazon. We created a printed as well as a digital (Kindle) version of the book.
We were thankful to partner with Dr. Michael Vitale and Amber Mizerik, from NewYork-Presbyterian Hospital and ColumbiaDoctors, on this rewarding project. Its goal was to help children, their families and friends learn more about scoliosis and treatment options. It includes stories from other patients about how they haven't let scoliosis slow them down.
Look for this book project in our portfolio.
---
back to all news