Suzette's Offers Mother's Day Buffet Kits To-Go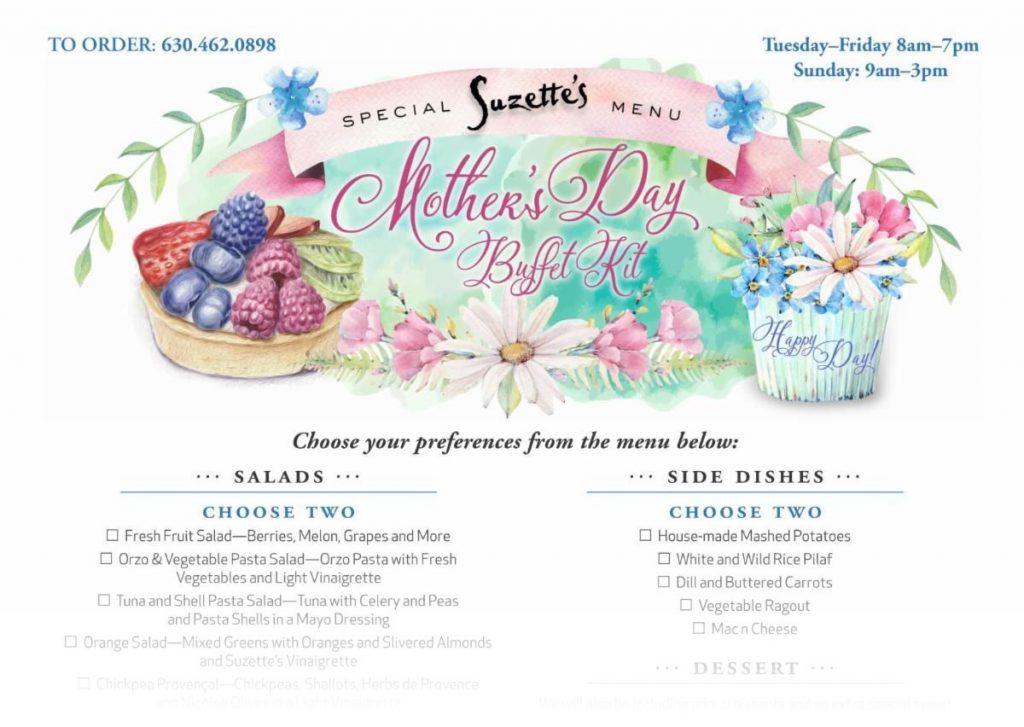 Treat Mom to a special celebration for Mother's Day (May 10th)—and she can stay in her PJs, if she likes. This year, Suzette's Mother's Day Buffet is available for take out. Just call the number listed on their website to place your order (by May 7th) and specify a Saturday or Sunday pick up.
We designed this menu and associated graphics (website, enewsletter, Facebook usage). The garden-inspired theme brings the outdoors in, which is especially appreciated in the Chicago area. Garden colors, French pastries adorned with summertime berries and whimsical typography finish out the playful, celebratory design. The hand-drawn watercolor style embodies the Suzette's approach—great ingredients, treated with TLC, resulting in food that's perfect for nourishing the soul.
As Suzette's owner puts it, "With a little French food, we will get through this Together!"
We're all staying home, but the celebration will go on. Enjoy this time-honored tradition—done in a different way this year.
---
back to all news